Rise Up
Rise Up!
Let go of what no longer serves you,
transform your relationship with your body,
and unleash your luscious life!


Welcome. I'm so glad you're here.


Do you get hungry soon after eating and feel like you're hungry all day and night?

Do you push yourself when you're hungry, not eating until a certain time, trying to be "good"?

Do you skip meals because you don't
have time to eat?


Hi, I'm Holly Shelowitz, Certified Nutrition Counselor and Culinary Nutrition Educator. 

I've been teaching busy clients how to eat well, save time in the kitchen and feel 
great for the past 18 years.
My superpower is teaching you about nourishment-
on the plate and beyond the plate.
I'm deeply inspired about how nutrition, self care and fun intersect to bring us the understanding of our authentic cravings, our deep yearnings and the life we are here to live.
Are you ready to stop being angry at your body?
Join me for my upcoming 3 month Rise Up women's workshop.
You will learn about your cravings and what they mean.
You will learn how different foods work better for you than others.
You will learn about inflammation and how certain foods CAUSE weight gain.
The ways we eat change as we move through life.
What once worked for you may not work for you now.
So many women eat with their heads and ignore their body, thinking, "I just ate, how could I be hungry so soon? I'm going to wait the 2 hours until lunch".
Do you skip meals because you are too busy or do you believe this will keep you thin, then eat the house at night feeling insatiable?

My dear sisters this is torture!
This is inhumane and contributing to issues of
depression
low energy
weight gain
and malnutrition.
Did you know you could actually be malnourished AND overweight?
Sounds crazy right? It's true and I can help you. Join me for this groundbreaking program that combines nourishment ON the plate along with nourishment BEYOND the plate.
In this Riseup Workshop you will learn the skills and tools to easily give your body the nutrition it needs with delicious whole foods.
What if some of the very foods you're eating are actually CAUSING the low energy, sweet cravings, weight gain, digestive issues, sleep problems, headaches, mood swings and hormonal issues that you struggle with? Most foods that you reach for cause inflammation in the body which then cause these issues.
Don't worry-  It doesn't mean you have to eat straw and tofu!
I'm all about eating delicious foods that satisfy your hunger, nourish your body and provide the nutrients it needs to thrive. Join me for this online group program and I'll show you how.
Do you eat when you're upset?
It doesn't really work out does it? It didn't for me, either.
It may provide a quick fix comfort but does it really take you higher in your life? No way.
I know, I've been there.
Years ago, I used to eat bread to get through difficult moments.
Oh the comfort of it. But then I would feel so bloated and so tired and spaced out, I couldn't keep my head up.
I kept gaining weight.
And feeling worse about myself.
And wondering why I kept doing this thing I really didn't want to do.
When I went to visit my family, I would take great pleasure raiding the cookie drawer. Yep it's true.
One day I saw myself go straight to the kitchen, into that drawer WITH MY COAT STILL ON!
I had to laugh and also see what it was showing me.

This wasn't serving me, but I didn't know how to get out of the maze.
I felt trapped. 
I've cracked the code and I'll show you how you can do it too.


Imagine feeling satisfied from your meals and being clear about what you are truly hungry for- what  your body really needs nutritionally, spiritually and physically.



In this 3 month course, you will learn how to eat that is delicious, healthy and nourishing.

With web cooking classes, learn how to prepare the most delicious meals in under 30 minutes, and some take only 5 minutes! 

Create your kitchen pharmacy and how certain foods keep your immune system strong.

The superfoods to incorporate into your daily diet for superior health and wellness.

Fats, protein, carbohydrates, vegetables and how they affect you.

Learn how to cultivate your intuition about your nutrition.


And don't worry, it's not about eating strange foods. It's about eating delicious, nourishing foods that support you. Now. Today. 

Learn how to plan, shop, dine out, go to parties and travel while eating healthy, satisfying foods.

"Holly has helped me with the learning curve and stamina needed to make big changes. I couldn't have done it without her wise counseling, encouragement and her food detective skills. Her loving wisdom with teaching and guiding me has helped me make amazing changes in my life. 

I thought I wouldn't make it 3 days but here I am 10 months later and feeling great. 

My blood work and simple weight loss clearly reflect the the truth in this approach for health and well being! I have more energy than I've ever had, my headaches and body aches are gone, plus I learned to take time for me without guilt or being rushed by duties – mine and everyone else's. That's a big one for me – thanks Holly!"

Colleen.
Give yourself this gift of true health and nourishment
You can have the best year ever- filled with nourishing foods and loving self care rituals that fill your well instead of draining you dry.
This 3 month program includes:
~A weekly teaching phonecall that is recorded for your comfort to be able to listen at your convenience.
~My cookbook filled with my most favorite amazing recipes- especially created for busy women
~Flexible, easy to implement meal planning strategies so you have truly delicious food available when you are
~Easy ways to navigate dining out so you feel great
~Breakfast, lunch, dinner ideas to eliminate feeling HANGRY!
~Fantastic desserts, snacks, smoothies so you feel inspired
~Self care rituals and practices, sure to inspire you
~Foods that naturally eliminate the bloat, reduce inflammation and provide energy
Got digestive issues?
Gerd, reflux, constipation, acid stomach, constipation? UGH
In this Rise Up workshop, you will learn about foods, remedies and practices that will guide your body to digest and assimilate the good food you're taking the time to eat.
For the past 18 years, I've been teaching this groundbreaking work. This is the only program where you will learn about Nourishment ON THE PLATE
And Nourishment BEYOND THE PLATE

Plus, you will learn ancient women's practices to boost your immune system and take divine care of yourself.
Because it's time for you to feel your best. Time to feel energized and healthy. Time for you to love your body and appreciate her. To know yourself like you've been longing to. To get out from under your childhood traumas so you can be free. To Rise Up as your best self and tap into your superpowers.
Why am I the ideal guide for you? I've worked with thousands of clients over the past 18 years. I've been on my own journey of self care and self love.
I learned how to understand what my cravings meant and how to give my body what it was truly craving. 
It's become my life's work to nourish and nurture, guiding clients towards self love and acceptance- as I do for myself each day. If I can take loving care of myself and heal from childhood traumas, you can too.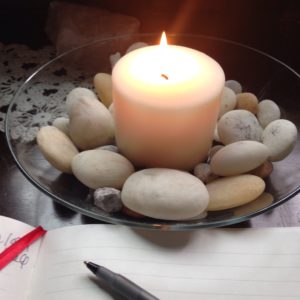 Let's face it, when you're jacked up on sugar, tired, cranky and way too busy, you cannot see and experience your true divinity- and what a badass you really are!
Overeating and consuming junk affects your brain, nervous system, organs and moods. For reals. It makes you feel like junk.
Join me and learn how to eat to nourish yourself so you have the brainpower, energy and freedom in your body that you've been longing for.
Do you have blood sugar emergencies?
You know the feeling….
It's been hours since you last ate, you're spaced out, super cranky, weak and about to drop. This is super stressful on your body. It affects your mind. You don't need to live with this any longer.

Transform your relationship with your body and unleash your luscious life
This is the chance for you to get rid of everything that's not working in your life over the next 3 months. We go way beyond the food and journey together to release all the "crap" that's been holding you back.
It's a new year. Join me and receive the skills, wisdom and badassery to have your best year yet!
You're going to shift away from perfectionism, rushing, anxiety- causing cortisol to surge through your body. It's causing your body to store extra weight and run out of steam.
Right now you are sitting at the precipice of major/massive change. You can feel it rising up in you.
You can't keep doing what you've been doing, you know that. Being in the endless loop of skipping meals, overeating, self judgement and guilt. NO WAY.
Join me for this wonderful 3 month program and live your luscious life NOW.
We begin February 15th and go through May 15.
Here's how it works:
This exciting program takes place with phone classes, emails and online live videos and a group facebook page. 
You can listen to the calls from home, on your lunch break, driving, even on vacation! The intimacy, support and sense of community you will experience will knock your socks off. I teach nutrition information, cooking classes and healthy eating with telephone classes and live videos- so you are right here with me cooking in my kitchen and sitting with me at my kitchen table.
Everyone dials into the same number or simply clicks on a link and we are all together. For the video cooking classes, we can all see eachother! We connect as a group on a secret/private facebook page where I am there each day answering your questions and posting extra bonus videos and helpful information. You will receive recipes and nutrition information and all calls and videos are recorded so you can watch again and it's easy to keep forever. Can't make a live call or video? No problem. All calls and videos are posted within 24 hours so you can catch it when you're able.
I'm ready! Sign me up!
3 month program begins February 15 and goes until May 15.

Your program begins as soon as you register.
2017 will be the best year yet because you will be so well nourished and supported.
I'm offering a sliding scale so this can be available to more women. Pay what you can.

Sliding Scale $997- $1297
$997

RISE UP Pay in full


$1197 

RISE UP Pay in full


$1297 

RISE UP Pay in full
Need to pay it out? No worries, choose the payment plan of 3 monthly payments of $335
RISE UP Pay in full
"Thank you for the excellent information in the call tonight, Holly. I found the material about digestive problems really articulate and helpful. Your voice is so clear and supportive. My pantry and fridge have been pruned and plumped up with really good options!
xo Lisa

BONUS!!!
In this online workshop,

for the very first time,

 

I'm teaching you the natural health and beauty secrets I've been using and teaching my private clients for over 20 years! 
Create your kitchen pharmacy and learn about the specific healing properties of foods, herbs, spices and teas and how deeply they can support your body to function at it's best.
Learn how to make your own face and body cream

It's fantastic fun to make your own face cream and your face will LOVE it, feeling soft and looking youthful. Feel empowered knowing how to make your very own face cream in your very own kitchen- with all organic ingredients of course!
Plus you will save huge amounts of money on store bought products and generously give them as gifts to your friends and family.
                               
~~~~~~
This workshop gives you the tools, tricks, tips and knowledge to take amazing care of yourself and those you love.

Learn about foods, remedies and practices that will guide your body to digest and assimilate the good food you're taking the time to eat.
Learn about the amazing supplement I carry with me everywhere in case of food poisoning, travel belly, or any digestive issues- the one I've taught to so many friends/family/clients that provided instant relief from debilitating issues.
Curious about superfoods? There are powerful healing foods that bring super nutrition to your blood, your organs and your entire body. Learn how to use the

m for your best health
With me as your guide, you will add nourishing foods and practices into your life and shed the foods and practices that no longer serve you.
Happiness Guarantee
I have held nothing back in creating this program for you. I want you to live a happier, more vibrant life so I'm giving you all the tools and support you need to start your path to a healthier lifestyle. Because I want you to experience the amazing results possible in this program, once the program materials have been sent out, there are no refunds. I have created this policy so that we are both accountable for your success. I am here to support you every step of the way!
If you  have any questions, email holly@nourishingwisdom.com and we will answer any questions you have.
I look forward to seeing you in the kitchen:)
With love,
Holly