Cooking Classes – Hudson Valley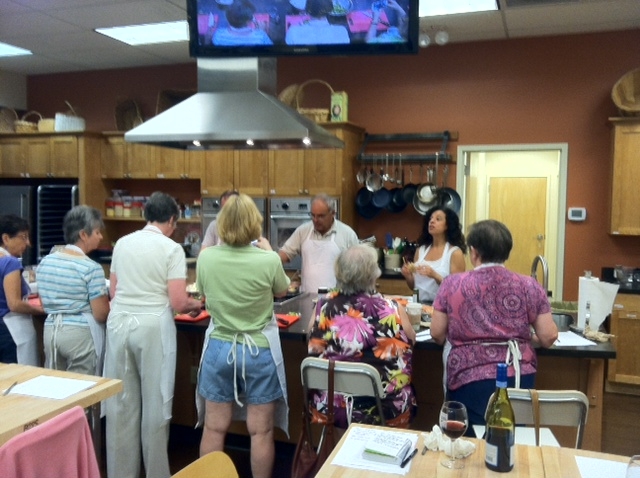 Holly's Hudson Valley Cooking Classes have been inspiring people to prepare great food in their kitchens since 1998. Our classes are hands on, so we are all chopping, slicing and stirring up a great meal together.
At the end of each class, we sit around the table with new friends and enjoy the fruits of our labor- a delicious, freshly prepared dinner!
You will receive a printed set of recipes to easily duplicate our nourishing foods in your home kitchen. We use the highest quality local, organic, ingredients for your best health and to celebrate the bounty of Hudson Valley Farms and stores.
Any meat or eggs used are organic/naturally raised/grass fed/pastured. Any sweeteners used are unrefined and are used sparingly. Most classes are gluten free, however, it's not a dedicated gluten free kitchen.  All fats are of the highest quality, and most dinners include fermented foods for good digestion. There are always vegan/vegetarian options, so please let us know when registering. At the end of class, we sit around the table and enjoy the fruits of our labor- a freshly prepared dinner! A recipe packet is included in every class.
If you have requests for specific topics/classes, please email us!
What people are saying:
"Holly's group cooking classes are more fun than you can imagine.  In addition to the food being delicious, Holly creates a wonderful feeling of community in the kitchen and around the table.  The classes are an opportunity for me to meet new people, push my creativity, and share a wonderful meal.  The classes are great for the novice as well as the more experienced cook.  I have attended a few of them and always come away with something new, fresh recipes, renewed enthusiasm and a quiet confidence to take back to my own kitchen to create an inspired meal."
Beth, NJ
"I was always intimidated to cook for people- but Holly's class taught me that cooking can really be fun! Thanks for showing me the joy in cooking!"
Nancy, Woodstock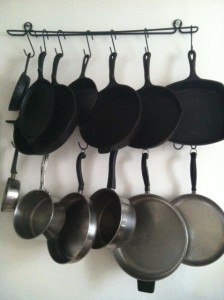 "As someone who knew very little about nutrition, and even less about how to navigate my way around a kitchen, I was completely blown away by the ease with which you were able to make me and the other chefs in disguise so comfortable. My biggest fear was feeling that the food I helped cook would somehow not be edible. How wrong I was! Using the absolute finest of organic ingredients and preparing them in a simple, loving, and delicious way was a revelation. I now have the confidence to make healthy meals that not only taste good but also give me a true sense of accomplishment thanks to your patient, professional guidance."
Bruce, Hawaii
Go to the group class page to see the current list of classes and join us to celebrate and eat delicious food!
Be sure to sign up for our newsletter to receive our calendar of events, recipes and nutrition info.
Payment in full is required to save your place.
Cancellation Policy
If you cancel with more than 3 days notice, your payment will be held for a future class. With less than 3 days notice, (72 hours) there are no refunds or credits. You are welcome to send someone else in your place. If you are registering more than 3 people for a class, 2 weeks notice is required for cancellation. You are always welcome to send someone else in your place. Because so much time, planning and expense goes into creating each class, we do not offer any refunds. We are very sorry about this.